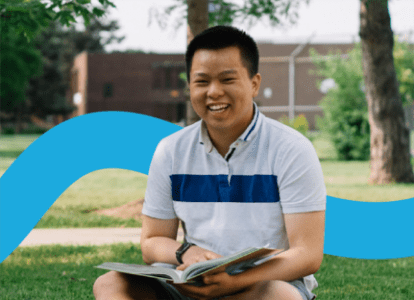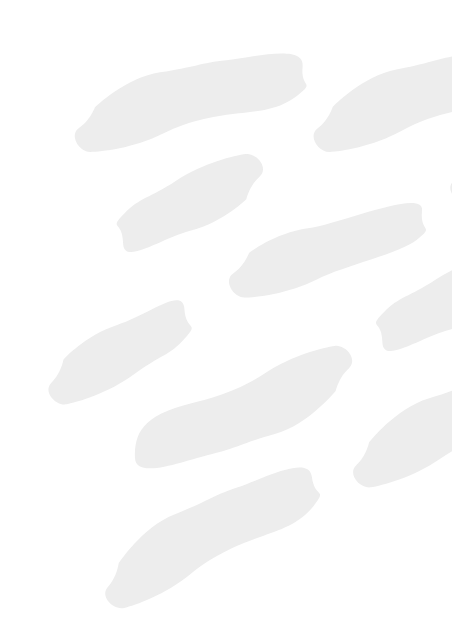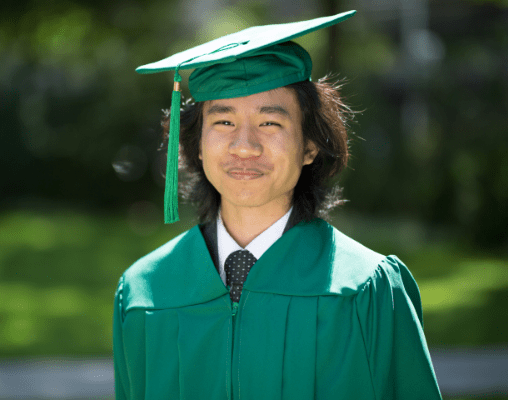 Celebrating Graduation During Unprecedented Times
High school graduation is one of the most important moments in a student's journey to success. For the class of 2020, the closure of schools and community spaces left many students without the opportunity to celebrate their successes with their family, peers, and communities.
Staff at Pathways Pointe-Saint-Charles were determined to give students the celebration they had been looking forward to by arranging a socially distanced graduation ceremony photoshoot at a local park. The ceremony allowed youth and their families to come together to celebrate the milestone of graduation and wish them well as they take the first step on their post-secondary journey. It also gave students the opportunity to connect with Pathways staff and bond with their peers in a positive and uplifting atmosphere at a time when they needed it most.
Supporting Young Black Women
Anti-Black racism is pervasive and significantly impacts a young person's access to opportunities and chances of future success. Through culturally relevant programming and representation in mentorship, Pathways Program locations work with Black youth to help them identify and navigate the systemic barriers they face.
At Pathways Scarborough Village, program location staff created the Queenism Group—a space for young Black women to connect around issues of self-esteem and self-determination. The in-person sessions, which were facilitated by Black program staff, pivoted to virtual meetings in 2020. The group supports discussions around a range of topics including identity, culture, friendship, and family. Students also connected to support each other through the impacts of the pandemic on their well-being.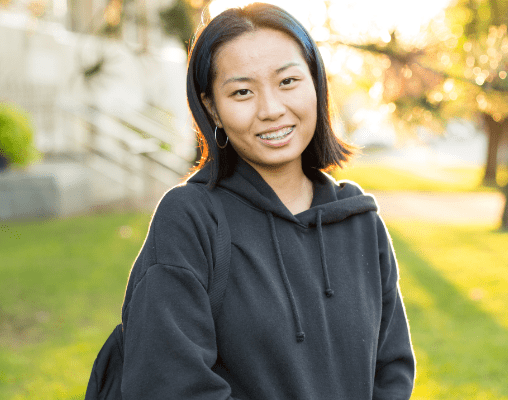 Supporting Students' Health and Well-being
Mental and emotional health play a vital role in a young person's academic success. To support the building of healthy habits and resiliency in youth, Pathways Program locations across the country deliver programming designed to support and nourish students' well-being.
Pathways students in Vancouver and Surrey took part in virtual activities centered around mindfulness, designed to teach them important self-care skills. Staff from the Crisis Center BC also joined the sessions to share free meditation resources and other online material for youth and adults. The opportunity for students to engage in mindfulness activities, as well as gain access to mental health resources, is a critical part of supporting student well-being during the pandemic.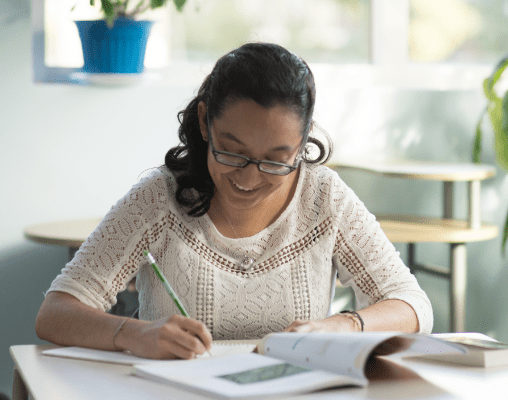 Accessible Learning During the Pandemic
The onset of the pandemic forced many locations across the country to adapt their existing curriculum and explore new methods of delivering core supports to ensure students continued to develop the necessary skills to succeed in high school.
To avoid a disruption in learning, staff at Pathways Ottawa leveraged the new online platform developed by Pathways Canada to facilitate tutoring activities throughout the year. Staff connected students with tutors and supervised the sessions to ensure a safe and accessible virtual environment for all students. This activity provided important academic supports to youth enrolled in the program and helped them stay on track with their schoolwork amid the challenges of virtual learning and a compressed curriculum.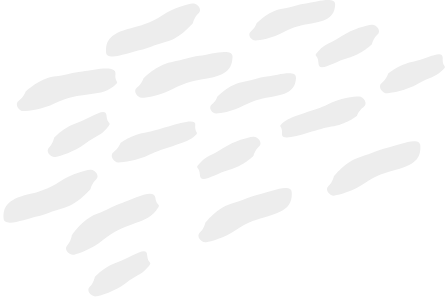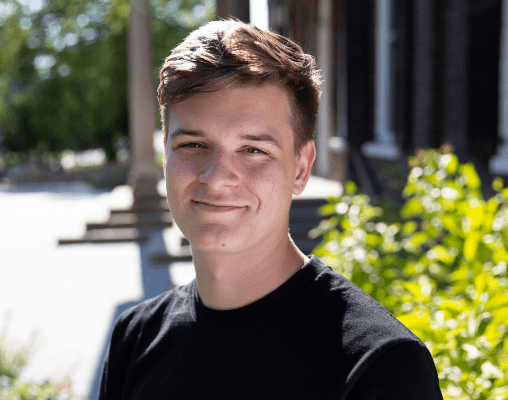 Financial Literacy for Future Success
Across the country, Pathways Program locations are committed to helping students develop valuable life skills that will prepare them for both personal and professional success after high school.
At Pathways Kitchener, students took part in Economics for Success—an activity designed to teach them financial literacy skills. During the sessions, students learned about efficient budgeting, different types of bank accounts, and the importance of savings. Students also gained practical skills in how to track money and implement budgets against financial goals. The content was shared in a fun and engaging way, helping students to better understand financial concepts and how this knowledge can be applied to help them achieve their goals.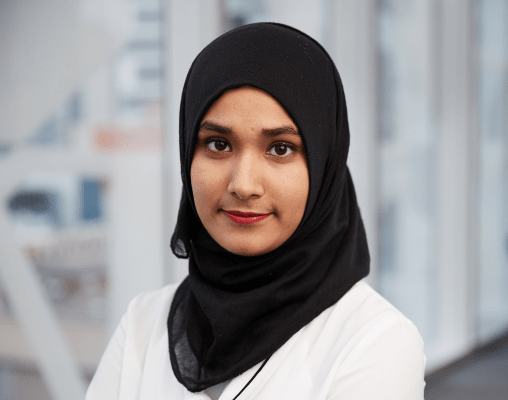 Fueling Success through Food-based Programming
When it comes to learning, nutrition is essential for a student's academic progress on their journey to high school graduation. Pathways Program locations offer a diverse range of food-related activities that fuel student learning, teach important life skills, and meet the needs and interests of students as well as their communities.
Students at Pathways Regent Park took part in Iron Chef: Home Edition—a virtual pivot on an existing program activity designed to help students strengthen their cooking skills and spark their creativity. To prepare for the activity, students were provided with either the ingredients, or a budget to purchase the ingredients needed to prepare a healthy meal at home. Students were encouraged to connect with parents and siblings to cook the meal, giving them the opportunity to bond with family over a fun activity. Afterwards, the group connected virtually to discuss what they had learned and tips for modifying the recipe to suit individual dietary requirements. Students also submitted photos of their finished creations, which were then shared with the wider Pathways network on social media.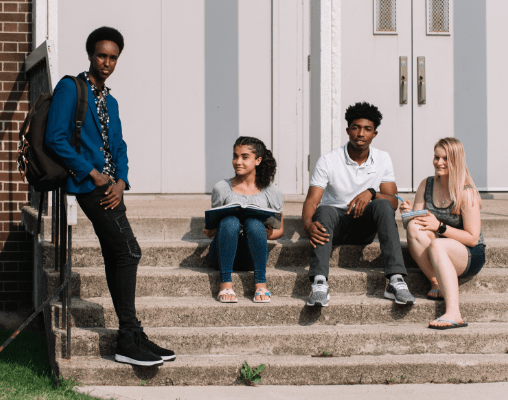 Students Coming Together to Give Back
The Pathways Program supports development of agency in youth and fosters a desire to give back. Across the country, young people in the program are accessing activities that develop their leadership skills, give them volunteering experience, and prepare them to become active and engaged members of their community.
A group of students at Pathways Joliette rallied together to prepare brownie making kits to distribute as holiday gifts to members of their community. Students led the charge in planning the project, including gathering and packaging the dry ingredients and preparing the recipes. Students then coordinated delivering the gifts to community members, particularly seniors, immigrant students, and students in special education. This community-focused activity helped students develop valuable leadership skills and allowed them to give back to their local community in a meaningful way.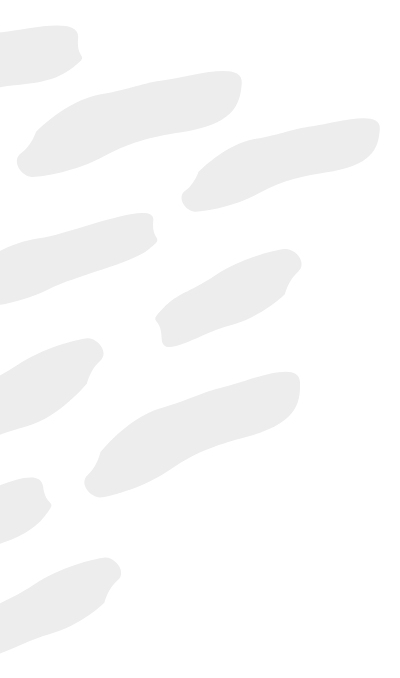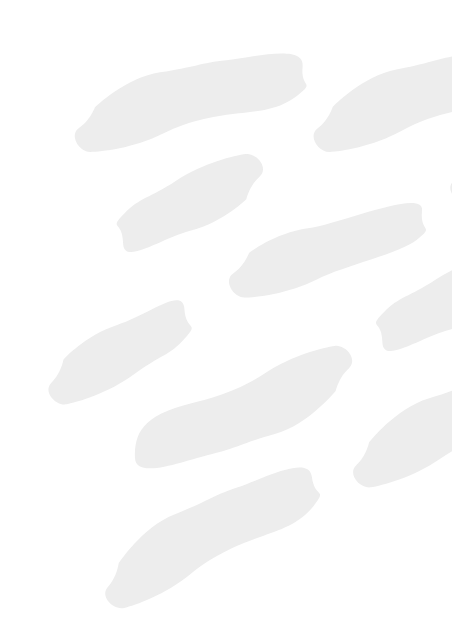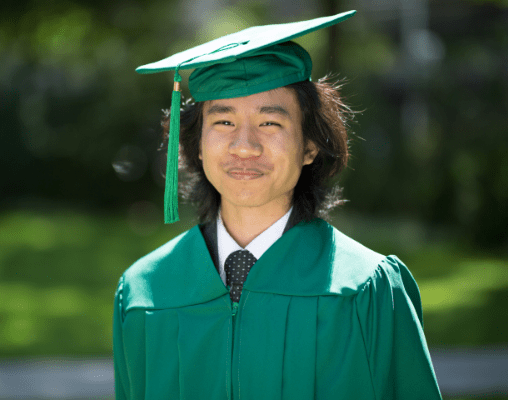 Building Community Through Language
In some of the communities we serve, over 50 per cent of students enrolled in the program were born outside of Canada. For many of these young people, learning English—or strengthening existing English language skills—can be crucial for academic success.
Pathways Kitchener is helping students overcome language barriers with the English Support Group—an initiative designed to strengthen English language skills while building community among newcomer youth. Throughout the year, students get together to participate in group programming centered around key themes including nutrition, employability, and entrepreneurship. This allows students to learn in an inclusive and supportive environment, helping them build the confidence they need to make connections, build relationships, and flourish within their new community.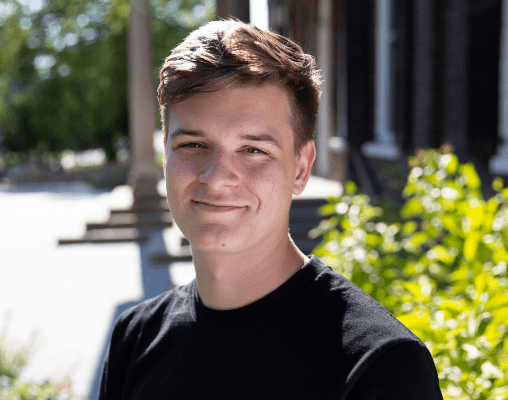 Small Business: Big Ideas
For many students, learning business and entrepreneurial skills can equip them with the necessary know-how to chart their own path in life and set themselves up for success.
At Pathways Saint John, students are developing their own business ideas with the help of an innovative education and mentorship program. In partnership with the Community Loan Fund, Pathways youth have been creating business plans, conducting market research, and turning their ideas into action. This hands-on learning experience provides students with the opportunity to gain valuable insight into the world of business and learn practical entrepreneurial skills to help their businesses prosper.
Career-Ready
Trying to navigate the many options available for life after high school can leave some students feeling overwhelmed, but by providing opportunities for knowledge and skill development, the Pathways Program empowers young people to take control of their future.
At Pathways Verdun, students are taking part in career-readiness workshops in partnership with the Boston Consulting Group (BCG). Through these workshops, students learn practical skills, such as resume-building, networking, and interview best practices. This type of programming helps to build a generation of career-ready graduates prepared for success in today's competitive labour market.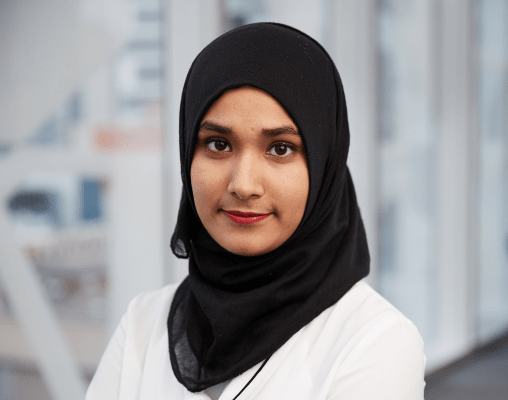 Land-Based Learning
Developing respectful and reciprocal relationships with Indigenous partners is key to facilitating effective culture-based learning for Indigenous students. These relationships allow us to adapt our programming to best serve and support youth in a culturally respectful, inclusive, and honourable way.
Since 2017, Pathways Saskatoon has been delivered in partnership with the Saskatoon Tribal Council, a representative body for Seven First Nations. Students participate in a land-based learning program designed to immerse them in traditional Indigenous culture and customs. During programming, Elders and knowledge keepers share teachings about smudging, praying, and truthfulness. These activities allow students to connect with their culture and build a sense of belonging and identity.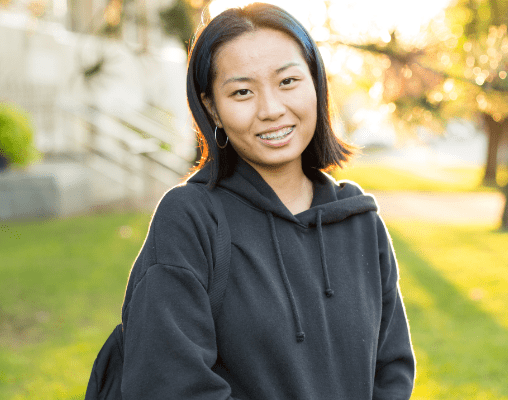 Global Matters
When students graduate as engaged citizens, they are often inspired to take action and create positive change both locally and globally.
Youth civic engagement and global thinking are the keystones of the Community Cooperation Project at Pathways Shawinigan. This unique multi-year initiative welcomed weekly guest speakers to educate students on important issues affecting Canadians and the rest of world, including Indigenous rights and global poverty. The service-learning program culminated with a trip to Guatemala, where students had the opportunity to participate in a collaborative documentary project which leveraged their leadership and team-building skills. Students raised the funds for travel themselves through local community engagement, giving them a sense of responsibility and accountability. This immersive learning experience empowered students with the skills, knowledge, and motivation to be change-makers in their communities and beyond.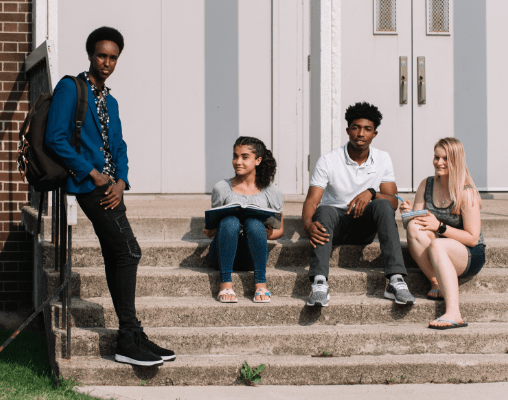 Programming the Future
The technology we create today helps design the world we'll live in tomorrow. So, when youth take part in tech-based programming, they're not only gaining essential skills that will equip them for success in the modern job market, they're also learning how to build the future they want to see.
Pathways Halifax is helping students realize their potential through programming that immerses them in makerspaces—encouraging students to explore tech-based interests, such as coding and robotics. In partnership with Brilliant Labs, this program is a catalyst for students discovering their love of tech from an early age, sparking an interest in innovative design thinking and laying the foundation for a career in the tech industry.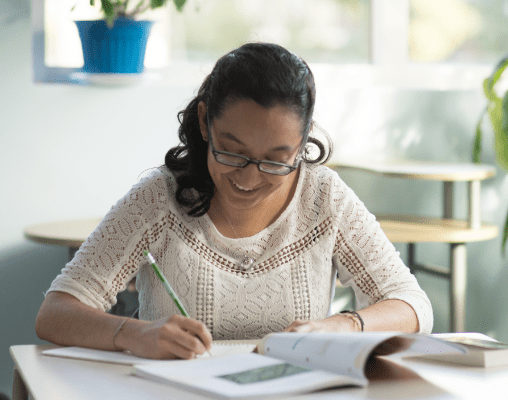 Strengthening Communities through Volunteering
From starting their own fundraisers to volunteering their time, students in the Pathways Program are encouraged to give back to their communities.
At Pathways Vancouver, students were given the opportunity to tackle an important issue many people in their neighbourhood are facing: food insecurity. Through a partnership with local non-profit, Quest Food Exchange, students volunteered their time to organize food donations and distribute them to local families in need. The experience allowed students to build self-esteem and connect with members of their community in a meaningful way. The program was so successful that several students continued to volunteer their time on a regular basis during the summer break.